BIOART PLASTVAC P7 - Vacuum Forming machine 110vol - for all thermoplastic laminates - The machine accepts sheets up to 6 mm thick
Full range of Dental Supplies with incredible prices and outstanding customer service...
Please sign in so that we can notify you about a reply
Sellers of this product
Description
BIOART - Plastvac P7- Vacuum forming machine 110 volts 

Vacuum forming Units # 124059 – Mfg # APO70517
A powerful 1400W motor, it automatically generates the Vacuum at the conformation instant. The Plastvac P7 does not need a special installation, since it is connected to the consulting / laboratory power grid.
Quick and practical, possibility the confection and delivery of sheets to the patient in a single session. On average the payback comes with the production of 30 sheets.
The Plastvac P7 has a universal adapter for round and square sheets of different dimensions, thicknesses and materials. The machine accepts sheets up to 6 mm thick
Applications Plastvac:
• Mouthguard
• Matrix for composite resin;
• Temporary bridge;
• Caps;
• Fixing of brackets;
• Fluoridation mold;
• Surgical guide;
• Bite plate (bruxism);
• Base sheet;
• Individual sheet;
• Homemade whitening sheets;
• Packing of study models.
Technical specifications Plastvac
• Automatic Vacuum activation;
• Available in voltages: 110 or 220V (not Bivolt);
• Weight: 5.4 kg;
• Dimensions: (WxDxH) 24x27x19 cm.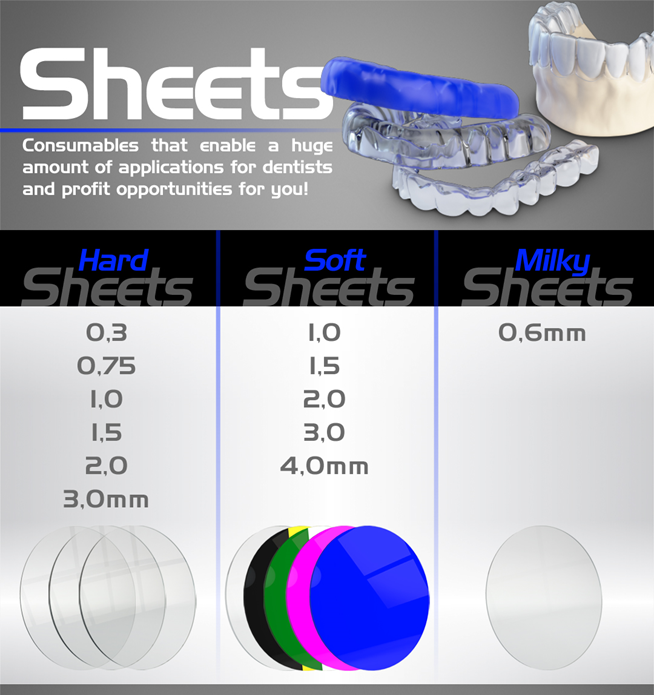 BIOART Plastvac P7 - Vacuum forming machine
***HOW to change heating element   on the Vacuum machine: 
The user needs to:
1) Loosen the screws circled in red to detach the resistance from the heating unit
2) Disconnect the white wires from the wire connector (blue circle)
3) Connect the new resistance and return the screws
(check the picture #4)

Features
Attachments