NSKType DYNALED Led Handpiece 4H with Quick connection - Mini Head # M500LG M4.
Full range of Dental Supplies with incredible prices and outstanding customer service...
Please sign in so that we can notify you about a reply
Sellers of this product
Description
NSKType DYNALED LED Handpiece 4H - Mini Head # M500LG M4.
NSK DynaLED Turbine handpieces are produced by NSK micro precision engineering resulting in High performance and long term reliability.
These innovative Turbines include a dynamic integrated mini power generator which delivers long life, daylight quality LED illumination when connected to any standard non optic air tubing.
Clinicians can instantly gain the advantage of LED illumination on their existing or new dental equipment, simply for the cost of the Turbine.
NSK has chosen stainless steel for DynaLED Turbines as a High priority for durability and stable, long term function.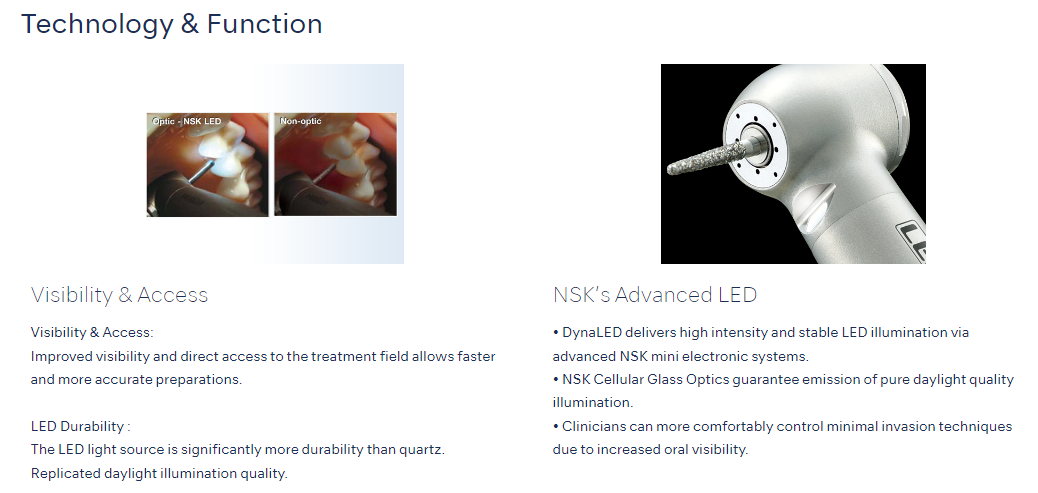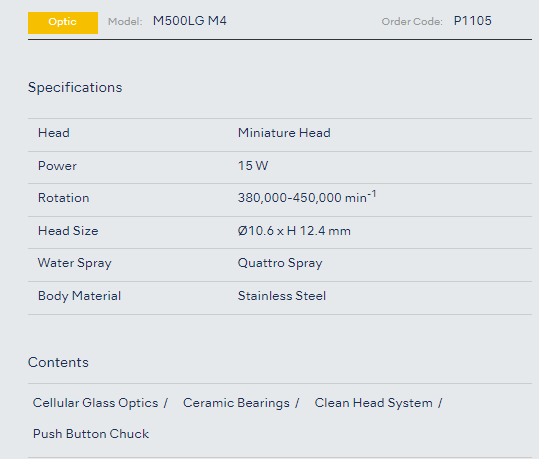 Features
Availability Date:
2022-07-12T12:00+0000
Reviews