DENTIS - SIMPLE GUIDE Implant Surgical Kit - #DSGPK
Full range of Dental Supplies with incredible prices and outstanding customer service...
Please sign in so that we can notify you about a reply
Sellers of this product
Description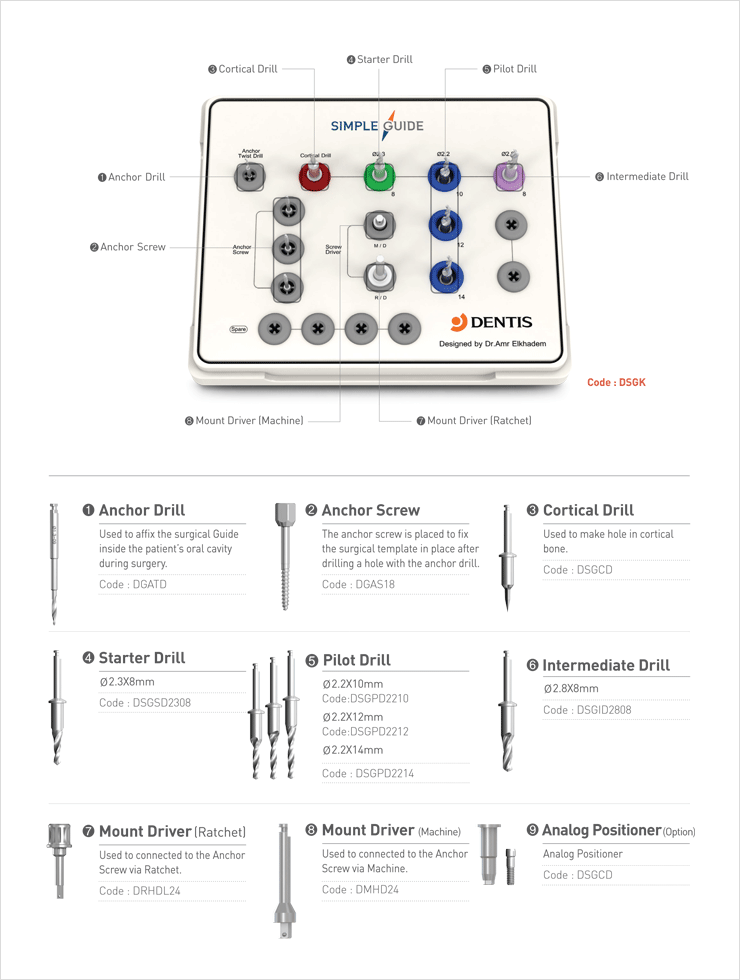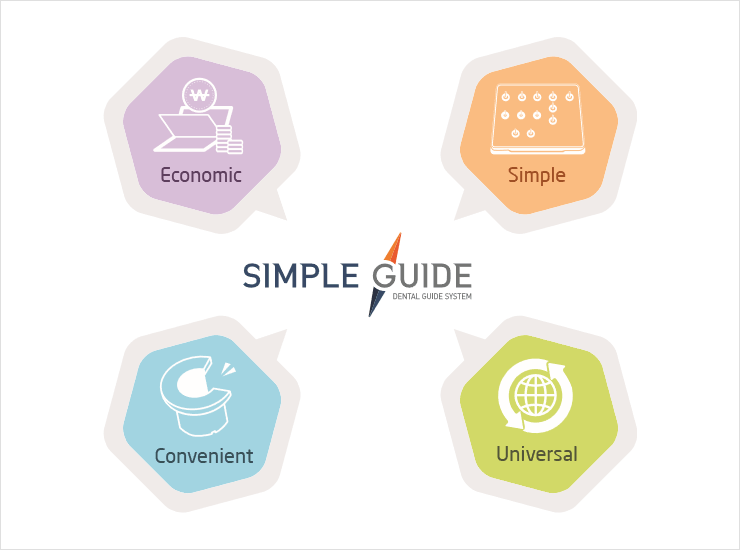 DENTIS SIMPLE GUIDE System is cost-effective
compared with othe
- Free software
- Simple Surgical tools
- ZENITH 3D Printing System

SIMPLE GUIDE System is being conducted with only 11
Surgical tools matching and drilling simply.
- Simple Surgical kit
- Simple process
- Simple drilling protocol

SIMPLE GUIDE System applies the Open-Sleeve
showing enhanced convenience and allowing
water-irrigation to prevent over-heating.
- Open sleeve
- Good irrigation

DENTIS SIMPLE GUIDE Kit can be used with not only
DENTIS implant, but also every implant system in the world.
- All implant system
- Flap or flapless surgery

Description
Gingival incision
Temporary prosthetics
Chair time
Recovery period
SIMPLE GUIDE
No need
CAD/CAM or
3D Printer
SHORT
No need
General
implant surgery
Need
Dental Laboratory
LONG
Need


Features
Availability Date:
2022-07-08T12:00+0000
Reviews